Digital Media Content Producer and Trainer.
I am a digital media content producer, digital media skills trainer, consultant and creative industries careers advisor with many years of experience working in media, education and the creative industries both in the UK and Europe.
I produce high quality audio visual digital content for multi platform delivery.
Since the year 2000 I have been training people in a range of digital media production skills. Many of the projects that I have delivered have been linked to terrestrial broadcasters, and the projects have developed the skills of the trainees whilst also creating content for broadcast, in the UK, and in Europe.
I have also mentored a number of people into careers in the creative, and media industries, or helped a number of media professionals to expand their skills base and employability.
​
I began my career many years ago producing, writing and presenting a TV series for an Italian TV channel. I also designed and animated puppets for various TV shows on Finivest channels, such as Canale 5 and Rete 4, including Bim Bum Bam and Holiday on Ice
https://it.wikipedia.org/wiki/Bim_bum_bam_(programma_televisivo)
I researched, wrote and presented news features for two TV series on HTV Wales, 'Time Out' a lifestyle magazine programme and 'Rough Mix', a music magazine programme.
I have also worked as a corporate presenter for clients such as Sony Global at the International TV show in Lausanne, Switzerland.
I have produced, directed and edited two short films, the first of which, Eddie, I licenced to World of Wonder films for global release and release on Channel 4 and E4 as part of Adam and Joe's Takeover TV.
I also produced, edited and post produced a documentary for 'Routes and Roots' in Rotterdam as part of the Master Class training of students from nine European countries, to produce live performances at the Meet The Streets Festival in Rotterdam.
As a self shooting director/ producer I have produced a number of corporate videos and other content for anumber of clients including Cardiff City Council Business Development Team and The Royal College of Science Association.
 I have delivered a number of media training courses in collaboration with broadcasters, including, Online Bafta winning 'Breaking The News'project, in collaboration with BBC News and Channel 4 News.
I have also delivered a wide range of training courses within Adult Education, in colleges, schools, charities, public sector and private sector organisations, in the UK and Europe, online and in person.
I am a fully qualified, QTS, FE Tutor and an Arts AwardAdvisor, with full Enhanced DBS and I am a member of the Education Workforce Council in Wales.
I have also helped, through consultancy, public and private sector organisations, to successfully bid for finance and funding for the implementation of digital media projects.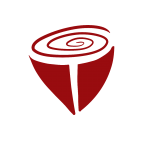 Some feedback from colleagues and students
" Gennie is someone that knows her subject well (video editing, production and interactive media) and is passionate about relating that information in an accessible and intelligent way to others. Her ability as a trainer allows her to train from beginners to more advanced learners and to differentiate between them in large classroom environments.  "
" Gennie has been one of our Final Cut Pro trainers for over 5 years now and is an extremely good at her job. She always receives great feedback from our students and I can definitely recommend Gennie for similar work. She is an extremely capable and personable person, very professional in her work. "
" The course and teaching was excellent and friendly. The  fact we were all at different levels didn't matter. 

Very nice spirit to the class. Teacher's enthusiasm + humour very attractive.
Brilliant!"
Richard Clarke, Georgina Lock, Amanda Francis
I can train you through digital media content production from start to finish, help you find the right equipment and save you time, money and energy.
I'm also fun to work with…
I can help you realise your vision.

Give me a call and we can have a chat about what you are thinking of doing. Whether it's a corporate video, event filming, videos for Youtube, explainer videos, animations, setting up channels, repurposing content, or creating top class training.
I can consult with you on equipment needs, work flows, software solutions and the best thing is that I find a number of low to no cost solutions, that will get you creatiing your own media content, without having to spend money to do it, unless you really want to.
And if I can't help you then I will be able to find you people that can. I work in collaboration with other creatives, so I can generally find you what you need.
Call me and lets have a chat about any questions you might have, or what you would like to achieve.
Tel: +44 (0)7906 515 958
Get in touch, I'm here to help